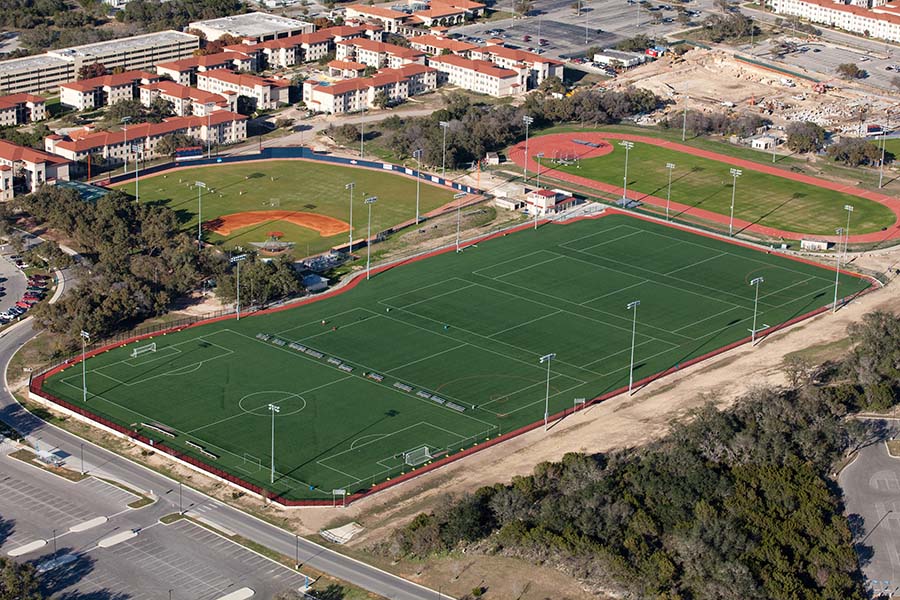 UTSA Athletic Complex
Location: San Antonio, TX
Client: Bartlett Cocke General Contractors
The new athletics complex at The University of Texas at San Antonio (UTSA) includes a soccer stadium and track and field stadium, as well as the initial utilities, road and parking infrastructure. The athletics complex is located on a portion of the 125-acre UTSA Park West Campus, which is located approximately two miles west of Main Campus.
The project was completed in multiple phases. CEC worked with Bartlett Cocke on Phase One which included the design and construction of a 1,000-seat soccer stadium, 1,000-seat track, with room to expand to 5,000 seats, a field stadium and 500-space surface parking lot. CEC's scope of work included electrical services for ticketing, concessions, restrooms, fan amenities, locker rooms and offices.
The overall goal of the new complex is to elevate UT San Antonio to a Division 1 level and promote synergy between the soccer and track stadium, allowing a shared concourse and fan amenities.